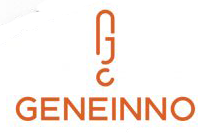 Geneinnio Technology is dedicated to better diving experiences for underwater photographers, marine professionals, and underwater exploration enthusiasts with advanced technology-driven and innovation lead inventions such as diving scooters and diving drones. Inspired by the deep blue, Geneinnio is fully committed to helping people explore and experience the underwater treasures effortlessly and discover fresh perspectives.
Geneinnio's star products such as Geneinnio T1, Geneinnio P1, Geneinnio S1, and Geneinnio S2 are designed to help you seamlessly indulge in underwater filming, water entertainment, and aquaculture. Geneinnio T1 and Geneinnio P1 are underwater drones that have been designed to achieve accurate and smooth navigation, operate for long hours, and capture high-quality live video feed. Geneinnio T1 and Geneinnio P1 come with a 4K UHD camera and Full HD 1080P camera, respectively. They can dive up to 492 feet and 328 feet, respectively.
Geneinnio's both underwater scooters Geneinnio S1 and Geneinnio S2 have a 45-minute runtime and have a neat and integrated design. Geneinnio S1 and Geneinnio S2 can take you to the maximum depth of 164 feet and 100 feet, respectively. These are just some of the astounding features of these incredible smart underwater scooters. Geneinnio also sells add on accessories for its underwater drones and scoters such as underwater gripper, correct filter, and Bluetooth controller for Geneinnio T1, Geneinnio S1 battery and Geneinnio S2 power bank.
All of Geneinnio's underwater products are perfectly safe and user-friendly. They are indeed engineered to be your best water companion for now and forever.
About Tile
Tile is the easiest way to nd your things. Simply attach this tiny Bluetooth device to anything and nd it with your smartphone. You can also use Tile to nd your phone.
Tile saves time and money. It keeps you connected to the things that matter to you most, no matter where the day takes you.
Tile remembers where you last had it.
The Tile app automatically records the last time and place your phone, or any other Tiled item, was seen. Open your Tile app to view the last known location of an item on a map.
Note: This feature uses your phone's GPS. You must keep your Tile app running and your Bluetooth enabled so that Last Place Seen is always up-to-date.
Community Find
If your misplaced item is outside of Bluetooth range, you can quickly enlist all Tile apps in our network to anonymously and securely look for your lost item. This feature is called Community Find. Simply tap the "Mark as Lost" button in the Tile app. When another person with an active Tile app is within range of the lost item, you get pinged with its location. This feature is 100% private—no one will know you're looking for a lost item.
Twitter News
Twitter access not yet configured.